No, I am not talking about Virgina! I am talking about VASECTOMY! If you want to stop reading now, please feel free. The following paragraphs will contain the words balls (cause, um….testicles just makes me feel like I am in health class again and makes me giggle a little) and sperm count.
It has come to my recent attention lately that I never actually blogged about the vasectomy that my husband received last December (2010). Two months after the birth of Georgia and facing a job loss and having 5 kids in 7 years we decided that we were done having babies. We were blessed with 5 wonderful kids and we felt complete. Although a tough decision to make we weighted the pros with the cons and decided to go with for it. I mean, what was a little discomfort in the balls for my hubs after I delivered 5 babies naturally (um….and one of them being 10 pounds 1 ounce!)?
The day came and went and although a little "buyer's remorse" set in a few weeks later we decided we would pray for peace on our decision to be "done" and let God take control of the rest…..because the deed had been done. Thankfully, God answered our prayers and about a month or two later we really were starting to settle into the idea that 5 WAS our number and soon we would be able to put those chaotic toddler years behind us. In January 2011 (a year ago) he was turned in his "sample" and we embarked for the first time into the territory of never having to think about getting pregnant or not getting pregnant. WEIRD! As Georgia out grew things we got rid of them. Again, WEIRD! We got rid of our swing, excersaucer, maternity clothes, baby clothes, car seat. We. Cleaned. House!
During the process we were warned of the risks, failures and other oddities that came with this procedure. We signed a consent form that assured us that this was PERMAMENT and that there was no going back. We would NOT be able to have kids. Check. We had five; we were pretty sure we were done.
BTW, the listed failure rate (after you have waited your specified time to "clear" the sperm) is only 1 in 4000 or 0.025%! Well……………………..meet Mr. 0.025%!
Yep, a year later and my husband is FERTILE again! We took a sample in recently and there were LOTS of swimmers in there. What prompted you to test him a YEAR later, you may be wondering?

For starters I was late (2 WEEKS LATE) – a rare occurrence for me. But I had only had 4 or so cycles since I stopped breastfeeding last fall……so that could be it, right? Nope! WE ARE PREGNANT!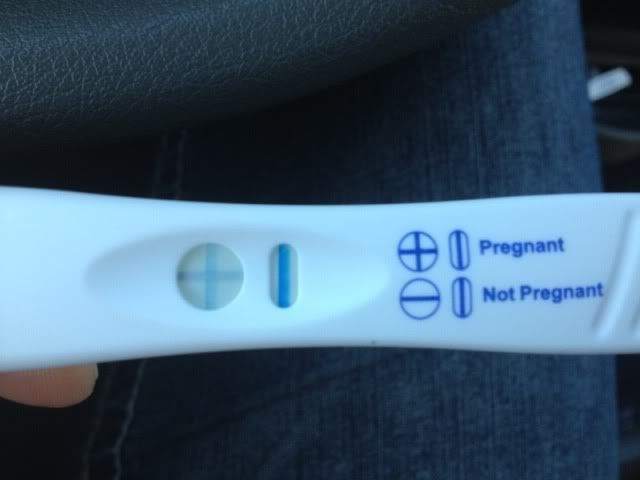 So here I sit pregnant with an absolute miracle; excited, surprised, worried, freaked out but most of all thankful. Thankful that God has better plans for us than we EVER could have made for ourselves. Thank you for the miracle of this life, Lord. It is treasured. It is loved. It is miraculous.
Prayer Request: We are only 6 weeks along, so please keep us in your prayers for a healthy and happy 9 months! I will know more when I go to the doctor in about a month.