| | |
| --- | --- |
| Posted by Farmhouse Family on April 11, 2010 at 11:28 PM | comments (0) |
Wow! A weekend full of reptiles, giant mirrored beans, skyscrapers, pizza and awesome friends and family! Saturday was spent in Chicago with good friends, the Nurmis. We spent the morning at Reptile Fest and then headed downtown for a stroll through Millennium Park, checking out the sites and eating dinner at a wonderful Chicago Pizzeria! YUMMY!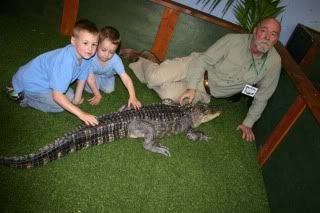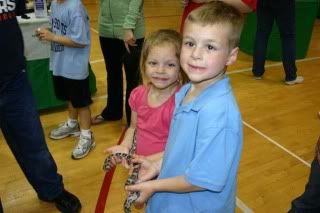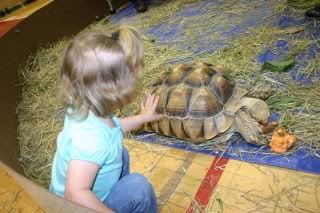 They told me to have my husband come up and get his photo taken too and that they only let "well built" men hold this monster up by themselves! I sure think he is one well-built man!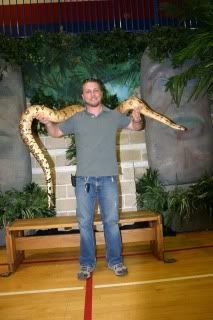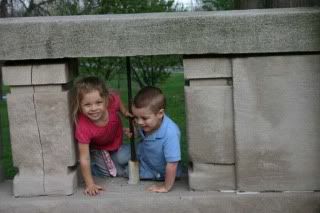 And after a wonderful and full day with friends we got another great and full day with family! Sunday, after sleeping in, we hit up a few pet stores (AJ is now saving his money for a corn snake!), the new goodwill and spending the evening with extended family. We ended up hanging out at my aunts cabin with a couple of aunts, a ton of cousins, my grandma and my brother. It was wonderful!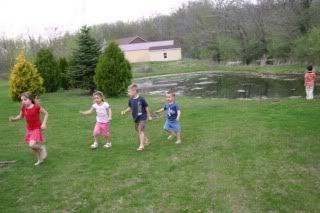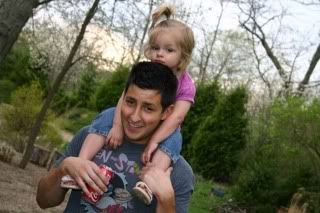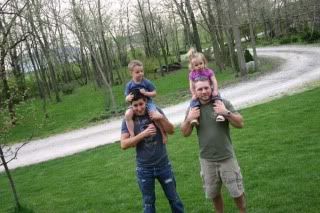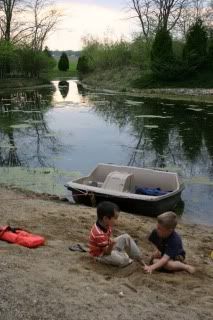 I know I have said it before, but I am SO blessed to have such wonderful friends and family!